After eight days of testimony from both sides, a total of 30 state senators cast their votes on Saturday to either "acquit" or "remove from office" Texas Attorney General Ken Paxton based on "16 articles of impeachment."
The Texas state senators voted to acquit Paxton on all counts.
Additionally, the state Senate decided to "dismiss" the four articles of impeachment that were "held in abeyance" with a 19–11 vote.
"Today, the truth prevailed. The truth could not be buried by mudslinging politicians or their powerful benefactors. I've said many times: Seek the truth! And that is what was accomplished," Paxton said in a statement after the acquittal.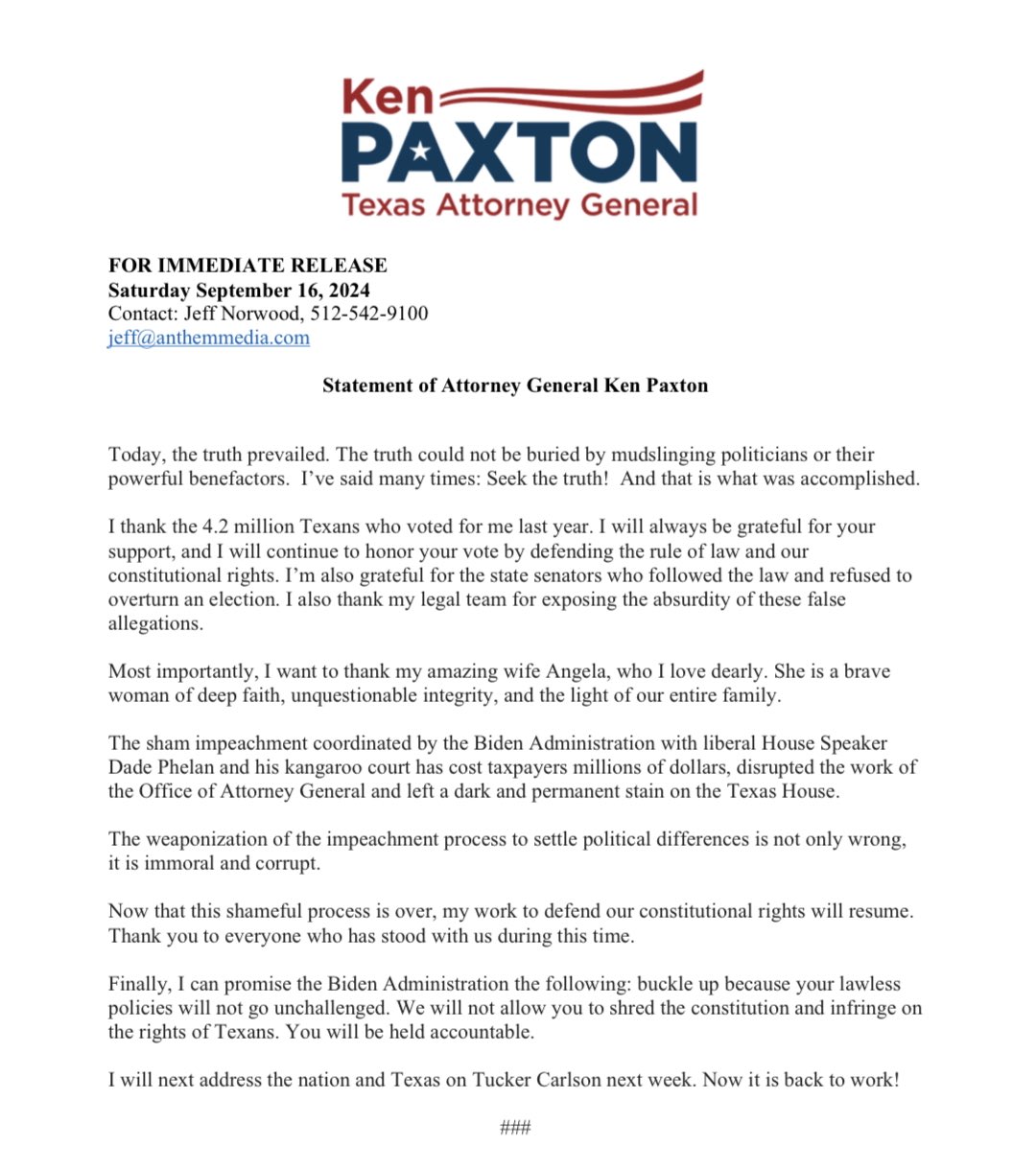 "This is 16 trials in one," said Lt. Gov. Dan Patrick on Friday. "This is not a normal trial."
After the acquittal, Patrick also blasted the hearings.
Ken Paxton will now be able to resume office. He will discuss his reaction in full in interview with Tucker Carlson.
"I'm heading to Maine to sit down with @TuckerCarlson and discuss the last two weeks in Texas politics. It should be interesting!" Paxton wrote on X earlier this week.