On Wednesday, President Joe Biden and Chinese President Xi Jinping began their first face-to-face encounter in almost a year with a firm handshake.
The two leaders met at a picturesque rural estate outside San Francisco.
While Xi Jinping and Joe Biden walked towards the chateau where they would hold the summit, observers noted something interesting in an Army Honor Guard's hand.
A big red flag.
It wasn't immediately clear what kind of flag it was from the pool video that made the rounds on multiple news outlets.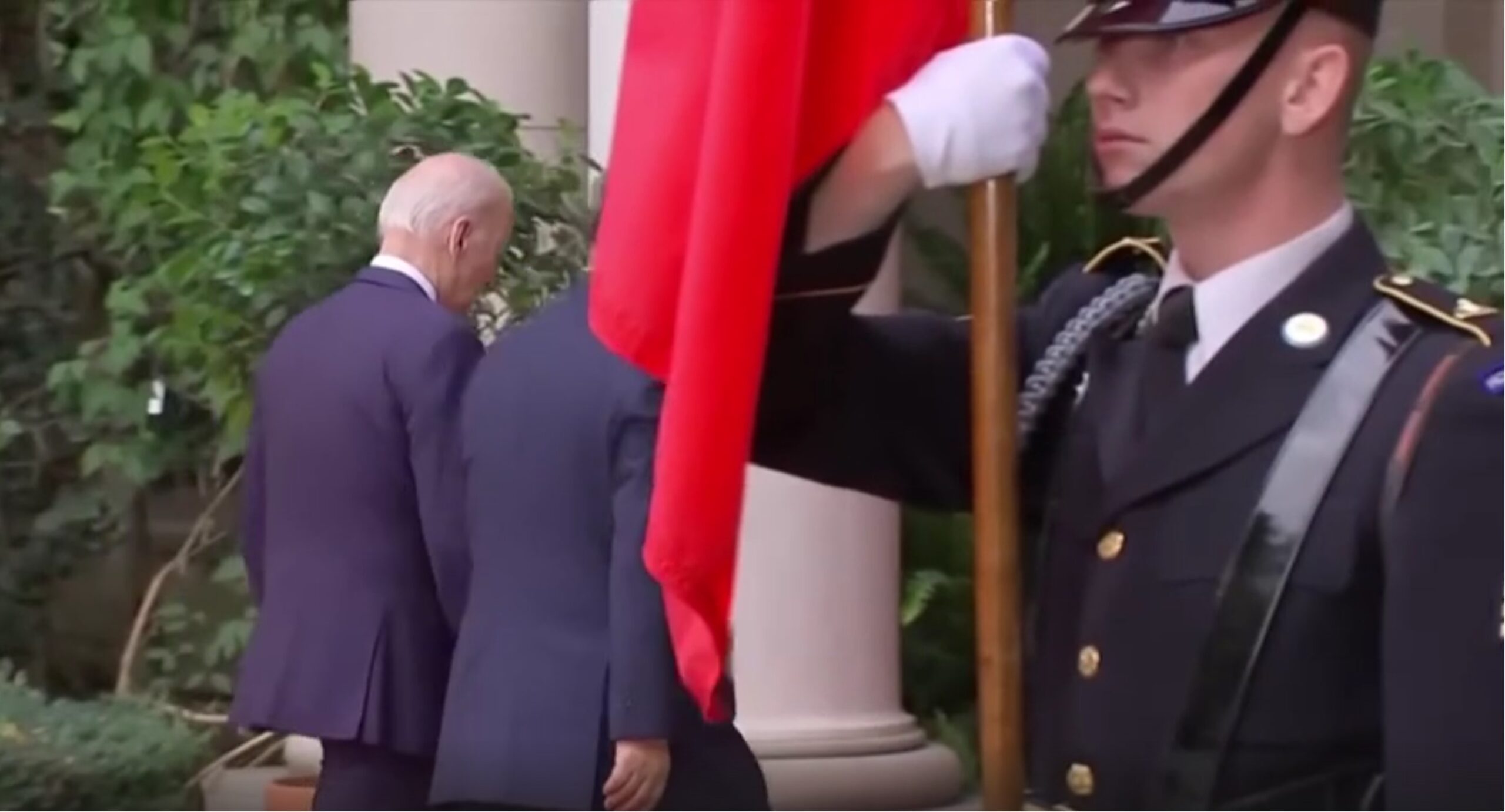 The ambiguity was heightened by the flag color's similarity to the Marine Corps flag.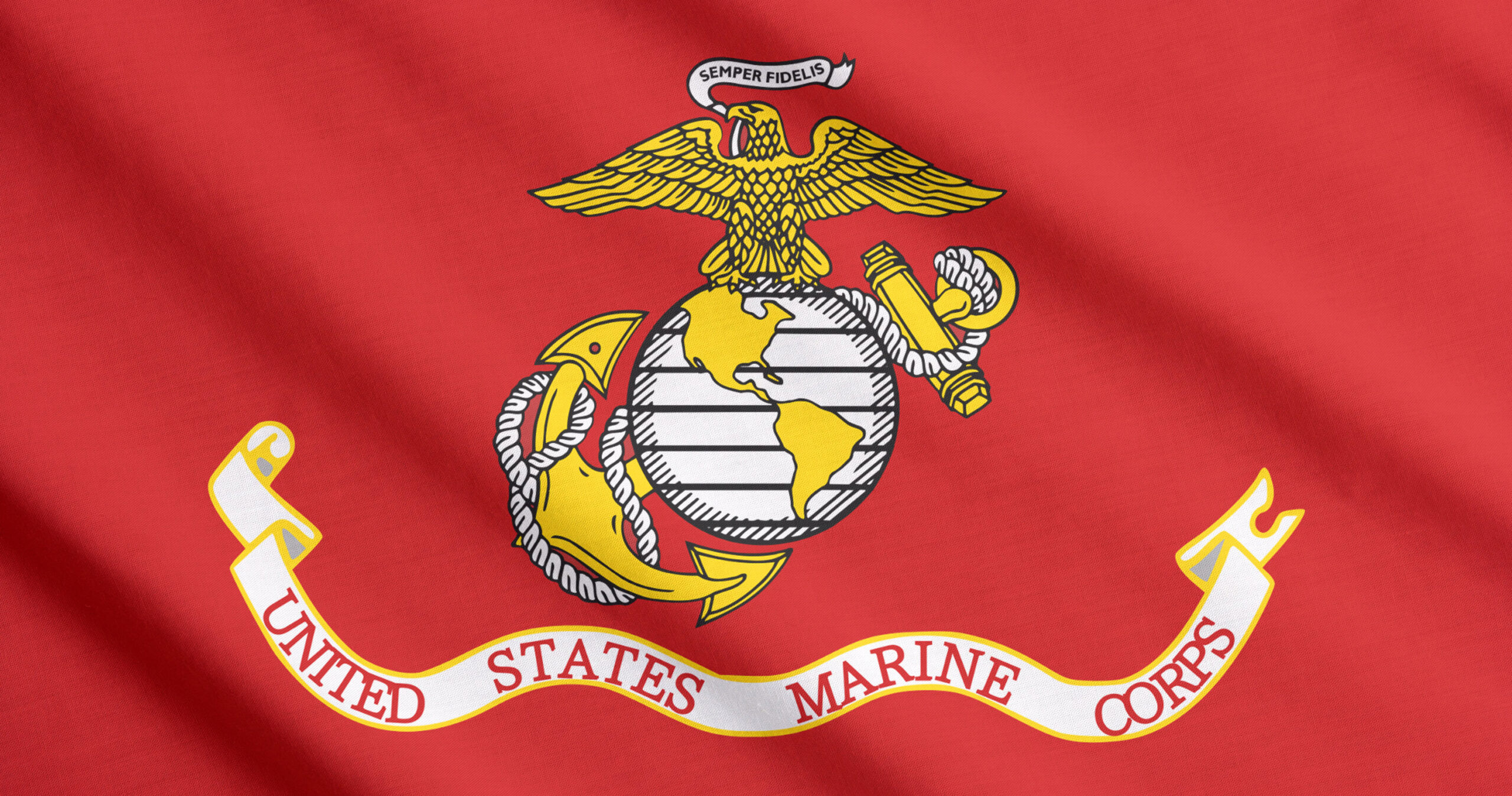 The Marine Corps' flag protocol did not foreclose either possibility: It may be a Marine Corps flag or a Chinese flag.
3.A. SERVICE MEMBERS AND CIVILIAN EMPLOYEES ARE AUTHORIZED TO DISPLAY OR DEPICT REPRESENTATIONAL FLAGS THAT PROMOTE UNITY AND ESPRIT DE CORPS, INCLUDING:
3.A.1. AMERICAN FLAG;
3.A.2. FLAGS OF U.S. STATES AND TERRITORIES AND THE DISTRICT OF COLUMBIA;
3.A.3. MILITARY SERVICE FLAGS;
3.A.4. FLAG OR GENERAL OFFICER FLAGS;
3.A.5. PRESIDENTIALLY-APPOINTED, SENATE-CONFIRMED CIVILIAN FLAGS;
3.A.6. SENIOR EXECUTIVE SERVICE (SES) AND MILITARY DEPARTMENT-SPECIFIC SES FLAGS;
3.A.7. THE PRISONER OF WAR/MISSING IN ACTION (POW/MIA) FLAG;
3.A.8. FLAGS OF OTHER COUNTRIES, FOR WHICH THE UNITED STATES IS AN ALLY OR PARTNER, OR FOR OFFICIAL PROTOCOL PURPOSES;
However, this soldier was not a Marine, but an Army Honor Guard. There are separate rules for this unit.
Army and Air Force color guards may carry one foreign national, state, and territory flag in the formation along with a unit flag. (TC 3-21.5 & AR 840-10 – AFMAN 36-2203, AFI 34-1201, & AFPAM 34-1202)

State and territory flags are carried immediately to the left of the American flag, and to the right of the departmental flag.
Massed formations may have only unit flags beginning in the second rank.

Marine Corps, Navy, and Coast Guard color guards are not authorized to carry a state or territory flag at all, the second flag must be the departmental/unit flag. (MCO 5060.2 & MCO 10520.3)

Only the National Ensign and Departmental flag are authorized in these service color guard formations.
These service color guards may carry a foreign national flag in a separate three-man (one flag, two rifle guards) formation or carry it in the color guard next to the national (but this is not usual).
Massed formations (Regiment) may have only unit flags beginning in the second rank.

All military color guards will not carry any non-military flag, no exceptions. See POW/MIA flag information below. (AR 840-10, MCO 1052.3, & AFI 34-1201)

Non-military flags are not authorized in any military color guard, no matter who carries the flag.

Joint Service color guards may only carry the American flag and two or more departmental service flags. No other flags are authorized in partial or full joint service color guards. (Service flag and protocol manuals)
A search of alternate photos from Getty images shows that it was, indeed, a Chinese flag. This was the only photo that gave a different view.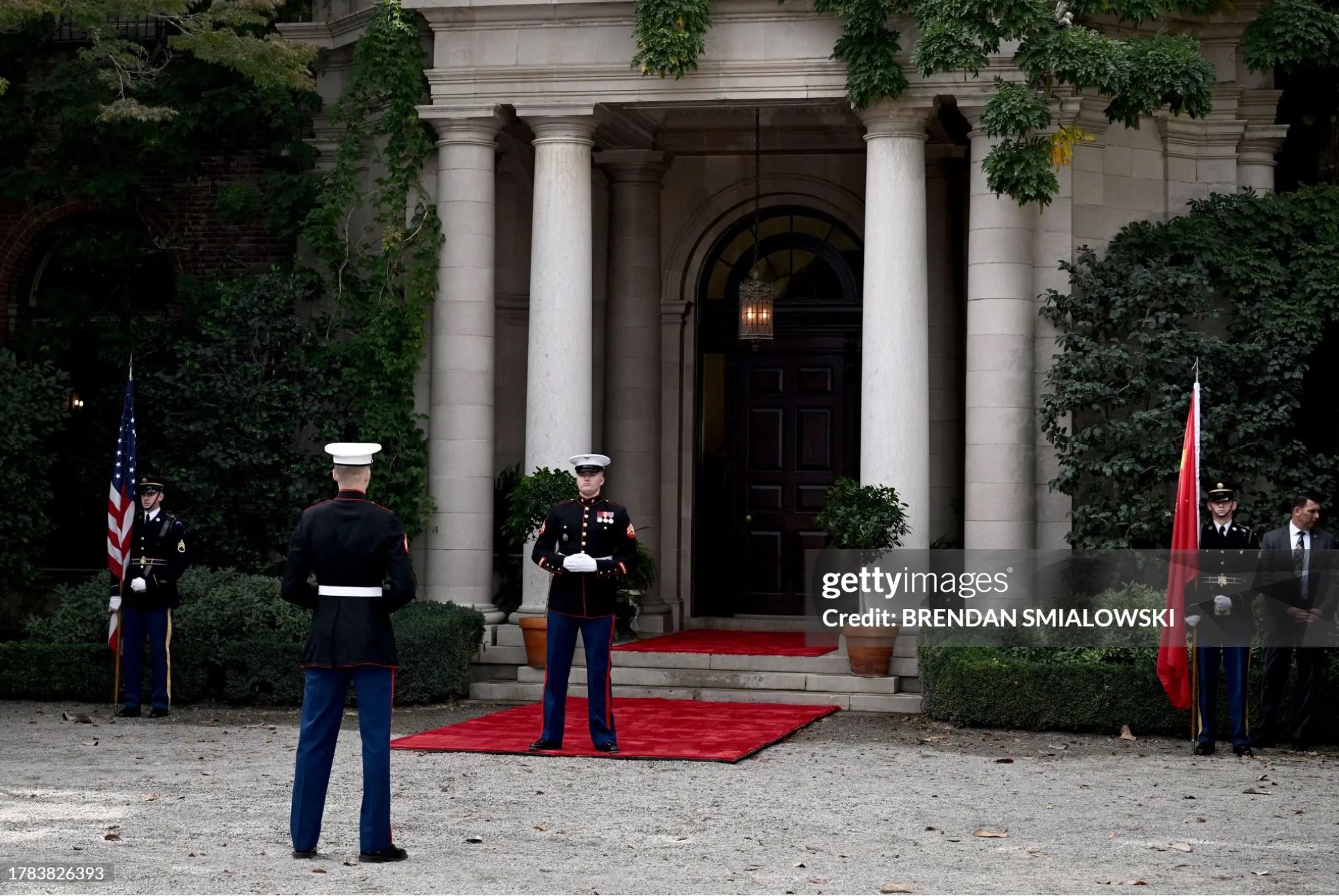 The yellow star of the Chinese flag can be clearly seen in the photo, which was taken by Getty photographer Brendan Smialowski.
The flying of a Chinese flag is audacious, given that China is not the United States' "ally," but its main adversary.
Thus, many political observers were outraged that a Marine was holding the Chinese flag for a visit from a man that Joe Biden himself called a "dictator."
I'm so embarrassed for our country.

This Army guy was forced to hold a Chinese flag during Biden's visit with his master, Xi. What a disgrace. pic.twitter.com/wTc6qgIC3z

— Brüce Bane (Pu/to)🇺🇸 (@_BruceBane) November 17, 2023
"I'm so embarrassed for our country," Bruce Bane said. "This Army guy was forced to hold a Chinese flag during Biden's visit with his master, Xi. What a disgrace."
"This makes me sick," said Sara Rose.
"An American soldier holding a communist flag wow," commented Bill.
However, it wasn't just Biden who put out the red flag for a Chinese state visit. Former President Donald Trump did so as well.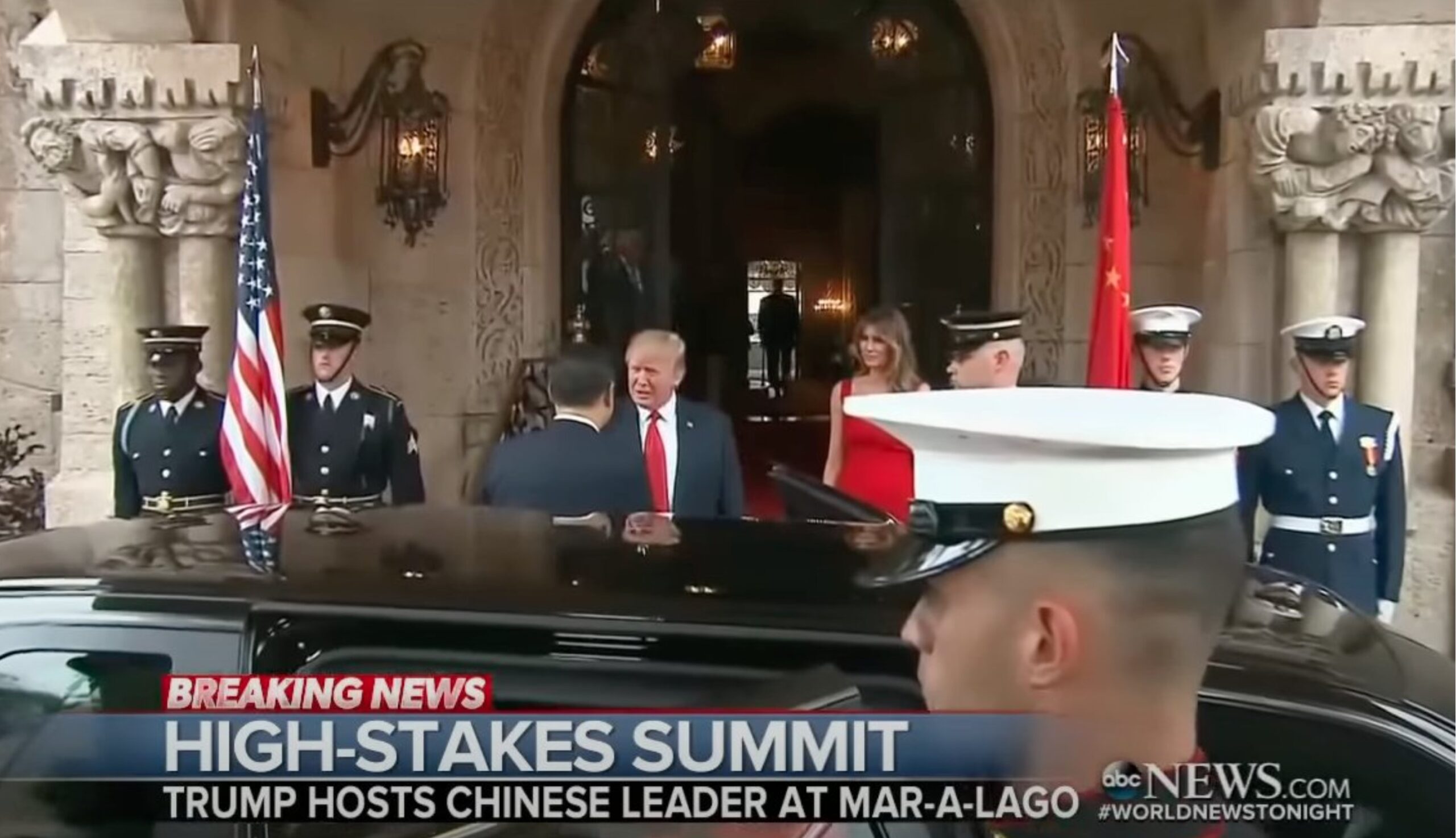 You can see the soldier holding the Chinese flag at Xi's visit to Mar-a-Lago in April, 2017.
But the display of Chinese flags went beyond merely a soldier holding one for Xi's visit, the streets of San Francisco was lined with them.
Oh look, San Francisco turned into China for President Xi's arrival.

Finally revealing it's true colors. pic.twitter.com/G3WvGfRKnx

— Katie Daviscourt 🇺🇸 (@KatieDaviscourt) November 15, 2023
It is alarming that China continues to be treated like a friend of the United States, when it is completely hostile to the nation, and its oppressive regime is a threat to freedom and human rights in the world.
China has undertaken numerous hostile acts against the United States in recent years: It has lied about the origins of Covid-19 and withheld early reports of its human-to-human transmission, potentially costing millions of lives; it has carried out numerous corporate and political espionage actions against the U.S., including CCP targeting of politicians, such as current President Joe Biden and his family; it has flown surveillance balloons over U.S. nuclear sites and is constructing military sites off America's shores in Cuba; it has engaged in rampant technological intellectual property theft of U.S. enterprises; and it has aided and abetted the trafficking of fentanyl precursor chemicals through the nation's open border.
China is not a nation to be honored; it is one to be feared and opposed.
NOW READ:
Gavin Newsom Mocked Mercilessly After Claiming Tennessee City Had Banned 'Being Gay in Public'